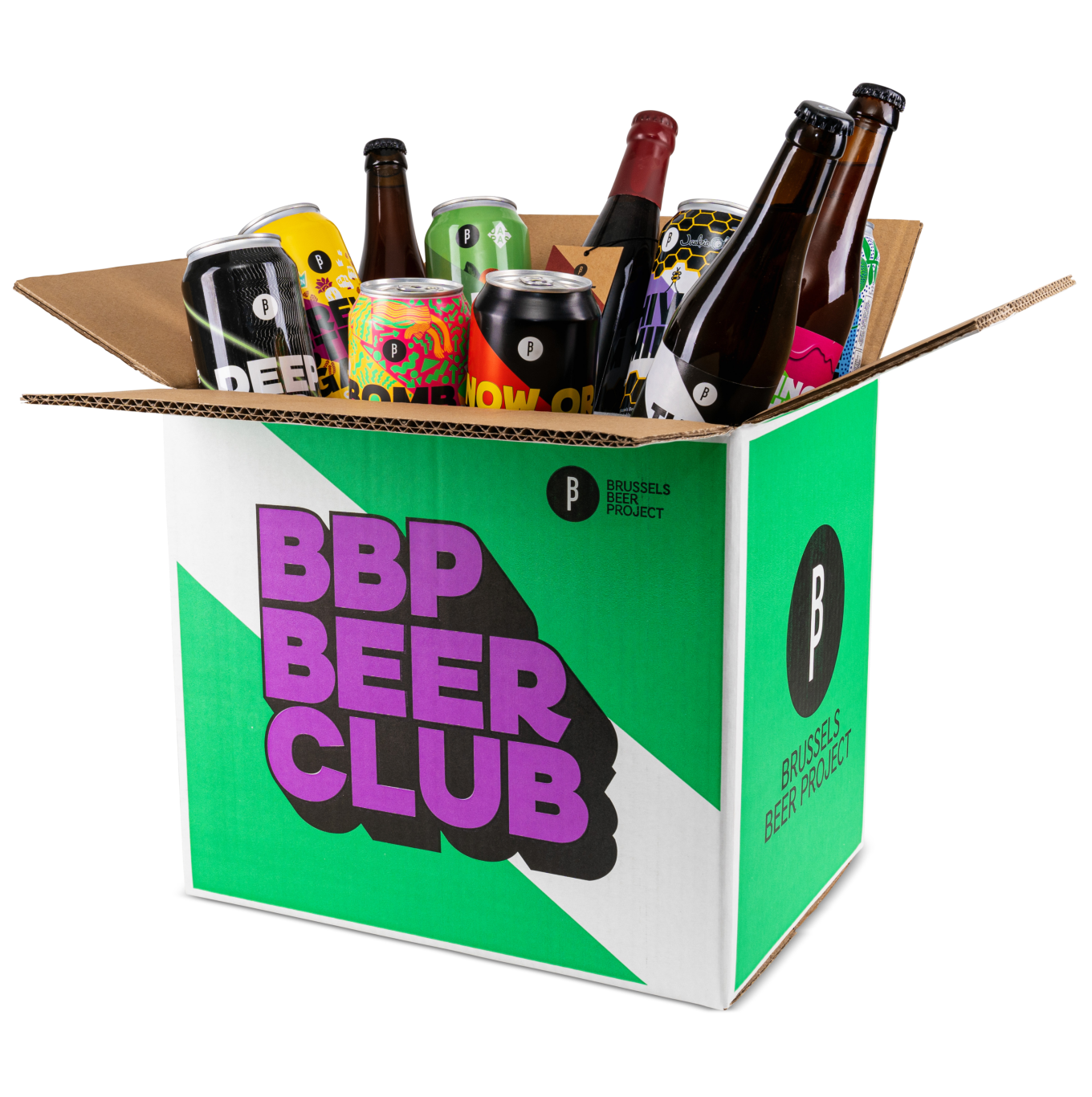 Latest.
Freshest.
Exclusivest.
Repeat.
39€
Every month or 2 months
*Free shipping in Belgium
12 of our
latest beers
Delivered to your doorstep !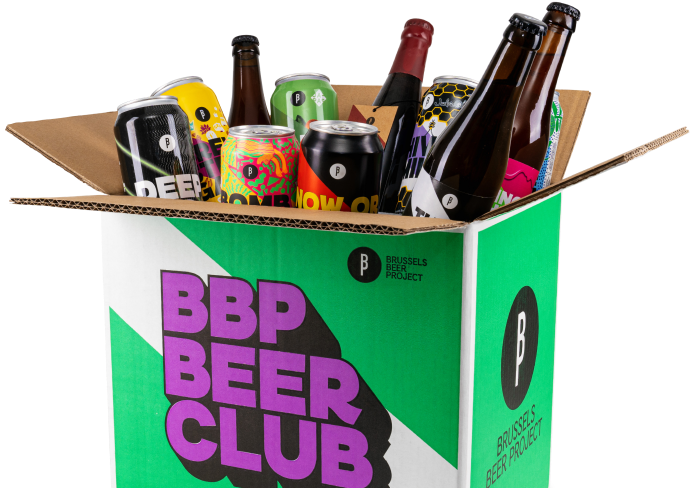 In each box
1 exclusive
beer
NOT available anywhere else online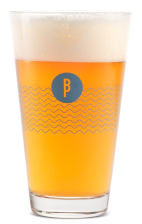 1 booklet
& goodies
To become a beer expert

Choose your frequency
Your receive your box every month or every 2 months!

Shipping first week every month
Your box is either home delivered or via Mondial Relay, up to you!

Enjoy the selection !
Enjoy the selection, the goodies & the explainations!

Cancel in one click
On your account, or by shooting us an email. Easy-peasy!
Nobody says it better than
Our subscribers

Jeff
---
Colis du jour arrivé en Haute Garonne, France... au top Nouvelle présentation des bières (en 3 langues svp - respect!!) De belles soirées en perspective. Merci et surtout ne lâchez rien !!

Cillian
---
It can only be a good sign that I'm already thinking about the next box. Well done to you and the team 😊

Andréa M.
---
Juste pour vous dire que votre Beer Club de ce mois, c'est la régalade! Vous vous êtes donnés!

Veerle V.
---
Thank you for this shipping, the beers are great as always.

Yannick D.
---
The beers were amazing as always! Thanks for the great service  😃

Matthieu L.
---
Merci beaucoup à vous pour le service au top et les produits qui sont très sympas aussi ! Vivement le prochain carton..

Alexis VJ
---
Merci pour votre réactivité! Je continuerai a vous suivre et acheter vos bonnes bières.

Valerie A.
---
Nous adorons le service qui est parfait ! Qualité, livraison, variété, joli packaging, fiche explicative, etc... Merci BBP 😃

Guillaume S.
---
Hello, j'ai reçu un abo de 8 mois Beer Club pour Noël à ma copine, merveilleux cadeau qu'elle m'a fait là... Merci et proficiat pour votre beau boulot 😃

Dean B.
---
Thanks for all the great beers and really enjoyed trying them.
FAQ's
1
When do I receive my box ?
The first box is delivered on the month following the first order, the next ones will arrive every month or every 2 months, you choose!
2
What are the beers in the box ?
You'll receive 12 of our latest beers with a mix between our latest experimental beers & one exclusive beer on each box, that is NOT available on the eshop!
3
How much is the delivery?
FREE DELIVERY in Belgium, 5€ in France, Luxembourg, Netherlands and Germany 20€ in UK
12 great beers, goodies & a leaflet explaining the beers!